It cost nothing to be a nice person. Here are two real life examples:
I was at the New York airport checkin counter. The man ahead of me was screaming at the airline checkin woman, everyother word was the "F" word demanding a seat in First Class seating area. She instructed the man to return to the counter in a few minutes. When I approached the counter I told the woman I did not know that man but as a fellow human-being I deeply apologize for his disgusting behavior and language. She handed me an envelope and told me to open the envelope a far distance from the counter. I followed her request. She gave me the disgusting man's ahead me First Class ticket. That was not my motive of why I said what said.
I was at a landscaping store where the man ahead of me was using the "F" and screaming at the counter clerk. I was next an apologized for his abuse. I purchased my things and was handed a "Bill" for my goods. The total was zero with a Thank You note.
Getting anything for free was not my motive of why I said what said. We need to return back to being "Civil" to one another.
"If you see a chance to be kind to someone tomorrow, take it. Right now we really need it." – Brad Pitt @ Golden Globe Awards. https://community.womenssuite.com/thewire/view/1067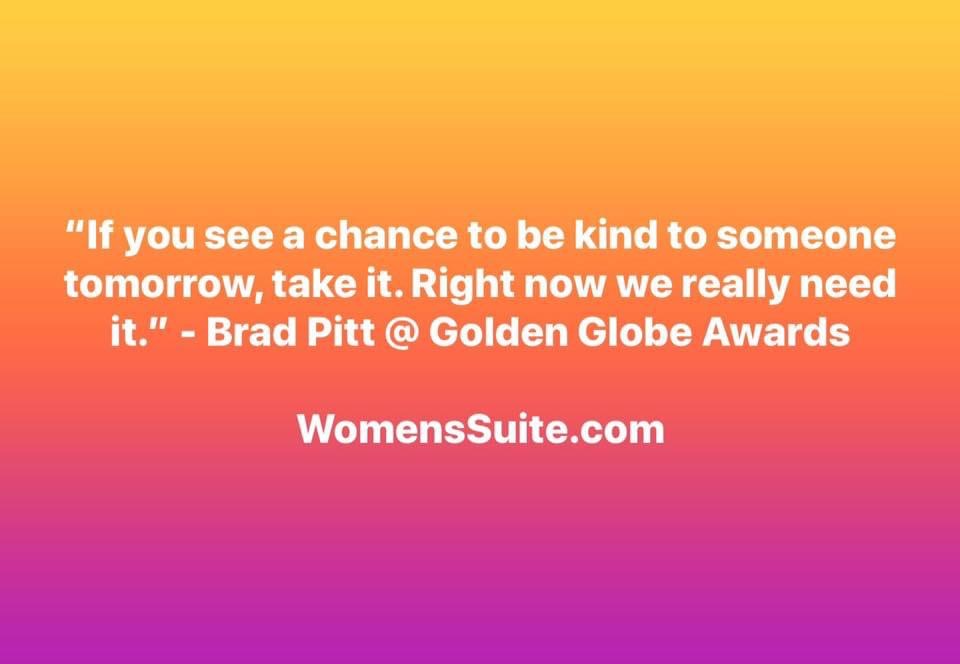 It cost $0.00 to be a nice person.