Mount Dora Craft Fair:
26-27 Oct 2019
"International trade exhibition for art and craft industry."
Mount Dora Craft Fair is a 2 day event being held from 26th October to 27th October 2019 at the Maison en Ville in Mount Dora, United States. This event will be featuring an eclectic mix of arts and crafts from sculptures to ceramics to paintings to woodworking, and more, providing you with the opportunity to find unique gifts for you or for those on your holiday list.
Exhibitor Profile
The exhibitor profile for the event, Mount Dora Craft Fair includes the likes of artisans, craftsman, sculptor, painters and artist of both the skilled and the unskilled level.
Caterers, performers including singers and dancers are also included in the exhibitor profile.
Visitors: 5000 – 20,000
Exhibitors: 100 – 500
* Estimated Count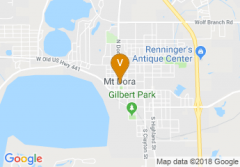 Maison en Ville, Mount Dora,  US